Mother's Day Print
£

18.00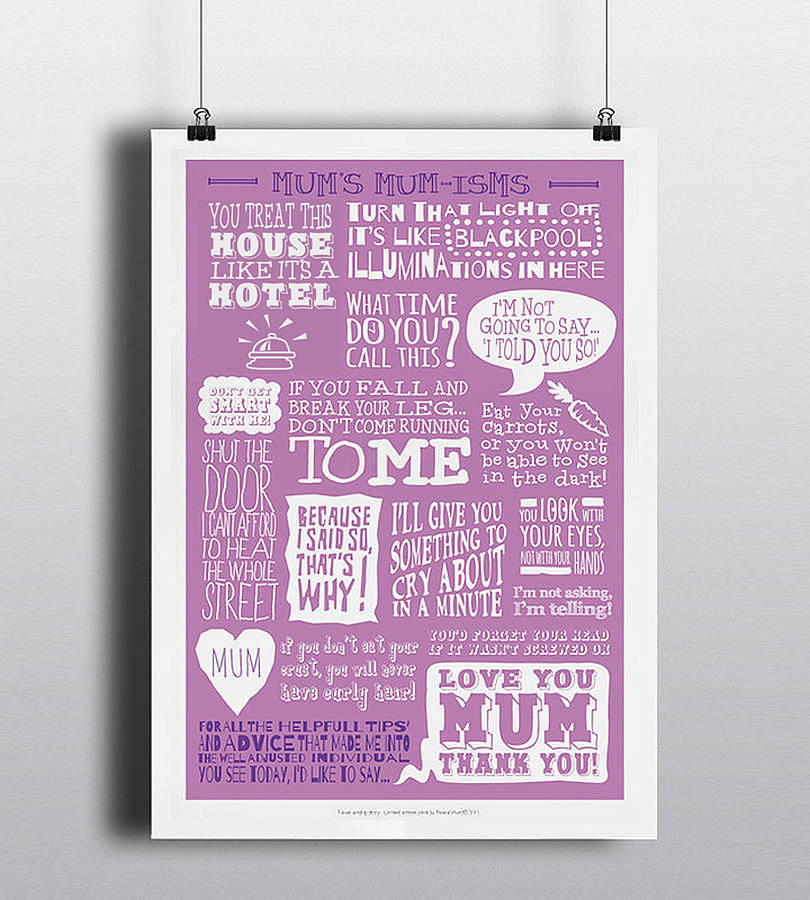 Mum's Mum-isms
Mother's Day present or Birthday present.
This is a print that brightens up any room. This product is an ideal gift for your Mum on Mother's Day or for her Birthday.
The print is covered with umpteen 'Mum-isms' (the kind of typical one-liners Mum says on a daily basis). Like "What time do you call this!', "Turn that light off, it's like Blackpool illuminations in here!". And at the bottom of the print is a small statement which reads, "For all the helpfull tips and advice that made me into the well adjusted indiviual you see today, I'd like to say Love you MUM thank you!'.
It is beautifully and professionally printed in the United Kingdom on 300gsm thick card. Please note, the print is unframed. Great care is taken to deliver this product. They are protected with tissue paper and rolled in to a thick postal tube
made from:
Each print is beautifully and professionally printed on a 300gsm thick card.
dimensions:
Size: A3 42cm x 29.7cm (420 x 297mm).